Create
Service
Content Production & Product Communications
We produce content to grow your business, enhance your impact, connect you with your clients and stakeholders.
Our methodical approach combines strategic and communications frameworks to align your communications with your vision, strategy, and technical truth.
---
Content Services
Click to read more about each service below.
Why Product Communications?
You need to convince technical and business audiences of the value of your offering. We have a well-honed set of principles to ensure your messaging is tight, specific, accurate, clean, and compelling. We develop messaging for single components up to entire use cases, based on features, benefits, personas, and challenges — for any type of content.
We use and improve our own tools, principles, and processes every day at OSP, and we can enable your team to do the same.
---
I still remember one of the greatest things about working with OSP while I was a client ... I could reduce my time investment to produce quality content by 90% ... from ~10-15 hours to a 1-hour interview and 30 minutes of edits.
Product Communications Kickstart Package
A compelling product page and the strategic base for launching further product marketing and sales efforts.
Case Study
Package Offer
Build trust with new clients before you even meet them and get to know OSP without a long term commitment.
Product & Landing Pages
People who land on your website need immediate, compelling information, but it's hard for company insiders to keep product descriptions brief. Product pages are based on challenges, benefits, and solutions derived from your brand's Value Map. Made up of micro-messages, they help elucidate your product's most essential benefits, category-by-category.
Why do product pages matter?
Product Pages are often the first contact a potential client has with your product. A Product Page helps describe your product to newcomers, directly addresses their challenges, and operates as a hub, linking to other pages on your website.
More resources about product communications
Learn more in our blog, What is Product Communication?
How we can help
Open Strategy Partners has developed repeatable processes and a consistent taxonomy for elements on product pages. Whether we're writing taglines or positioning statements, making value cases or drafting CTAs, we always base micro-messages on your Value Map and give voice to your brand's personality.
---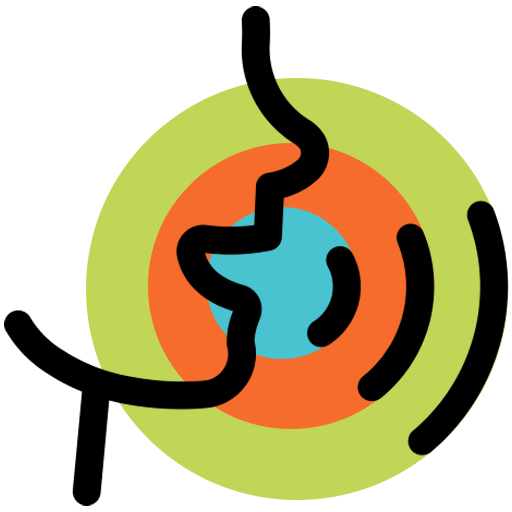 Your Website, Your Voice
Potential clients visiting your website want to get a sense of who you are, not just what you are. While product pages take care of the "what," an additional tailored set of web pages can help express your brand's personality, team members, industry expertise, and more. Create custom web pages to add color and put a more human face on your brand.
Clients choose you, not just your products and services
Potential clients want to get to know your team members, understand your mission, and assess your familiarity with their industry. By adding a set of custom web pages to your website—like About Us, team profiles, persona pages, or industry expertise—you paint a broader picture of how your company operates.
How we can help
Open Strategy Partners works with your team to create fun, personality-forward team profiles, 'About Us' explainers, and industry-specific landing pages. We use our expertise in writing short, pithy product communications to create a fuller picture of your company's ways of working.
---
Guides
Clients, users, and potential customers appreciate guidance, no matter how complex or simple your product. Well-structured guides advise your target audience on best practices, industry landscape, apples-to-apples comparisons, digital strategy, agency strategy, and simple how-tos. Building up your website with troves of information helps visitors see your brand as a trusted resource.
Why do guides matter?
By providing useful and informative content around key topics, you establish credibility with multiple audiences. Guides are a critical part of your brand's topic authority, and help educate current and potential clients on your services and expertise.
More resources to learn about guides
For an example of us sharing useful information about our core competencies in writing and editing, check out our Editing Codes Quick Start Guide.
How we can help
Open Strategy Partners bases your Guide strategy on your brand's specific areas of topic authority. We have experience spinning up fact-based and audience-oriented guides that highlight and complement your product's benefits while proving your expertise in select industry verticals.
---
Blogs
Blogs are often just as important as your product and service pages for filling your sales pipeline and winning new business. Publishing articles showing your technical expertise and company culture is also essential to winning over new employees. Done strategically, with your business goals in mind, it can boost your search engine rankings, support your marketing campaigns, and much more.
Why do blogs matter?
Do you have trouble figuring out what to say? Are you wondering, "How can communication and content help me achieve my goals?" We'd love to show you how we can produce high-quality assets in your voice. Strategic content assets can help shorten your sales cycle and reduce how often you have to write the same email answering the same questions. We can help you find your brand's voice and tone, then produce the strategic, sales, and marketing materials you need. Our structured product marketing and sales enablement approach will help you keep on track to meet your goals.
More resources
Blogging is a crucial concept in our "Agency House" model for designing your website information architecture and the content that goes into it. We've also written several blogs about the importance of structured writing and ... blogging!
How we can help
If you are saying to yourself, "I know we should be doing blogs ... but I don't have time," consider how much time you need to explain your business to prospective clients. Wouldn't it be easier if you had blogs explaining your unique differentiators and key concepts of your clients' success? And what happens to your sales pipeline if you never get around to doing that content?
We expand your marketing and communications bandwidth. Our interview-based process gets the best out of you and your subject-matter experts while respecting your time. We give you consistent, high-quality content for a fraction of the time you or your expert teams would need to do it on your own.
Case Studies
If your clients are other businesses, they're on the lookout for proof that you can really do what you say you can. Case studies act as the 'online reviews' of the B2B world, highlighting your product's and your client's joint successes. Integrate technical accomplishments with storytelling to attract new business.
Why do case studies matter?
Support your product communications with evidence while powerfully illustrating your company's capabilities. Case studies based on true client testimonials act as public referrals, helping your brand build up its credibility, authority, and trust with other potential clients.
More case study resources
Learn more from our blog:
How we can help
Crafting a compelling story takes time and finesse. Open Strategy Partners produces, researches, and writes professional case studies to help grow your business. We will collect background information and conduct client interviews on your behalf to tell a story about how your company solved a problem and helped transform your client's business.
Learn more about our stellar case study service and introductory offer.
---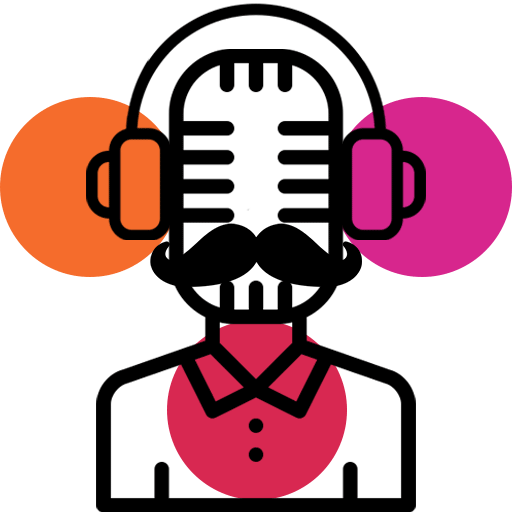 Podcasts & Audio Storytelling
Engagement in digital spaces has moved beyond text-only—audio and video attract large audiences. By producing podcasts and audio-storytelling projects, you can reach and connect with new audiences. Draft scripts, interview experts, record conversations, and edit audio projects to produce powerful stories about your company and brand.
Why does audio media matter?
Podcasts are optimal for an audience on-the-go or people who learn by listening. Podcasts and audio-storytelling formats convey powerful narratives about your product and add a more personal touch to your branding.
More podcast and audio resources
Check out our in-house podcast: Communicate, Connect, Grow.
We are also proud to produce Application, the TYPO3 Community Podcast on behalf of the TYPO3 Association.
Ask us for samples from our audio documentary work.
How we can help
Open Strategy Partners has deep expertise in taking a podcast from start to finish, including narrative script-writing, interviewing, production, transcription, and editing. We can work with your team to create a continuous series or discreet audio-storytelling projects based on narratives of your company's successes.
---
Social Messaging
Striking the right balance between professional and authentic can be difficult on social media, where so many conversations happen at once. Your Social Messaging plan and content should reflect your expertise, target audiences, and company values. Promote your product and gain new clients and advocates by engaging meaningfully and consistently via social media.
Why does social messaging matter?
Consistent social messaging helps you connect and interact with your audience in a less formal setting. By engaging with other experts or learners in your areas of topic authority, you display credibility and thought leadership on the subjects you know best.
How we can help
Open Strategy Partners creates social strategy plans and drafts social messaging related to your content, events, or expertise. Basing our strategy on your company's pre-defined values, voice, and tone, we tailor messages by platform and develop hashtags for optimal engagement with your target audience.
---
Technical Documentation
Technical team members rarely have time to spare for how-tos—but understanding your software is critical to users. Technical documentation describes how to use your software in clear, technically accurate English. It helps document code and onboard your users in the way your team would, if they had the time to do so in person.
Why does technical documentation matter?
Technical Documentation gains the trust of your community and increases adoption of your product. Clear, readable, and accessible documentation signals your company's trustworthiness and encourages your users to become an integral part of your product's success.
More resources
Learn about our journey writing a technical Guidebook in It Takes a Village: Creating the TYPO3 Guidebook
How we can help
The Open Strategy Partners team includes several technical writers with experience in sifting through code and creating end user documentation. We interview and collaborate with your technical subject-matter experts to write documentation that empathizes with your users and helps them understand how to use your software—and why.
---
What's best for me?
We'll help it narrow down in 30 minutes or less based on your business and situation.
Or send us a message right now!
Learn more about our Service Pillars